EY and Oil & Gas Middle East held a round table on localisation in the Middle East.
Localisation is not just about filling seats with local people
more
Karim Amin has been employed at Siemens since 2001
Bijan is spearheading one of the most talked about merger propositions
BAPCO's Faisal Al Mahroos speaks exclusively to Oil & Gas Middle East
2 Comments
Geoff Taylor reveals his ambitions to tackle the upstream EPC market
1 Comments
Gulf Energy Maritime CEO, Ahmed Al Falahi, reveals how perfect timing and tight management have propelled a new launch shipping company to the big leagues.
Bernard Montaron, carbonate theme director at Schlumberger reveals the challenges and opportunities the world's carbonate reserves hold.
Benoit Barbier, vice president, Schlumberger Information Solutions, Middle East and Asia discusses the evolution of the digital oilfield concept.
---
1
Articles from
Digital Editions
To view our digital editions of the magazines please click on the cover.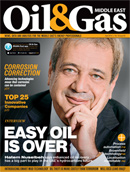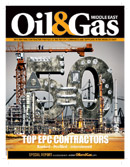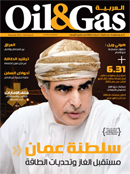 Subscribe Now!