MEOS Day 2: Fact of the Day
There are 32,000 trillion cu ft of unconventional gas in the world, 3,300 trillion of which is in the Middle East.
Source: H S Al Manwani, Saudi Aramco

more...
1 Comments
Labels:
Gas
BLOG
---
In a comment piece today, I make the case for OPEC's impending implosion, following their disastrous meeting on Wednesday in which the member countries could not agree over oil production, despite predictions they would do so.
Following news that Saudi Arabia is ready to pump as much oil as the market needs, I say:
"the largest member of OPEC is simply ignoring the cartel's inactions that these days pass for decisions, despite the obvious rage this will cause and the risk it poses to the integrity of the cartel itself. It would be difficult to imagine a more stark rejection of... more...


1 Comments

Labels:OPEC BLOG

---
Dubai's Supreme Council of Energy is planning to reduce the Emirate's dependence on gas consumption for its electricity genertion needs from 90% to 70% as part of its plans to diversify its energy sources.

Nejib Zaafrani, CEO of the Council's planning body said that it is is studying plans to start producing power from clean coal and solar energy by 2020 and from nuclear plants by 2030.

Whilst Dubai is a rich hub of business and real estate activity, it hardly produces enough oil to support its burgeoning infrastructure - the Emirate produces less than 4% of the UAE's oil.

We'd like to know whether or not you believe the initiative taken by Dubai to broaden its energy sources serves as a model for the rest of the Gulf region. If you live in the region, would you support such policies in your country, and what, if any steps is your government taking to diversify... more...


7 Comments

Labels:lng Gas Dubai BLOG

---
As crude hovers near the US$90 mark, OPEC members seem to be quite comfortable with allowing the price to finally hit this 'magic' number. According to analysts $90 per barrel will not trigger the pumping in of extra oil into the market as the oil cartel is reluctant to fiddle with its official output targets.

If the world's major oil producers are unlikely to budge on production quotas, there is sure to be a knock-on affect on worldwide oil and gas development and the Middle East would be no different in this regard, although the hydrocarbon-rich region could certainly absorb the blow.

World oil demand is being led single-handedly by China's massive economy with its voracious energy demand. This could see global demand grow by 2 million barrels per day (bpd) to over 86 million bpd bringing it back up to the pre-economic-downturn levels seen... more...


14 Comments

Labels:BLOG prices Oil & Gas

---
Saudi Arabia's King Abdullah has been quoted in newswires ordering a halt to oil exploration operations, in order to save the hydrocarbon wealth in his Kingdom for future generations.

But exploration itself is all about learning more, investigating the resources and reservoirs, and looking for new finds. The "E" in E&P doesn't necessarily drive the "P", or does it?

On the one hand, exploration activity conducted now might represent something of a bargain, still way below the crazy costs which materialised when oil was $147 a barrel, when every man and his dog wanted to know whether there was oil beneath his feet.

However, once a resource is known about, there will be the overwhelming temptation to start pumping it out the ground, flooding national coffers with petro dollars, which in turn can stimulate massive public spending... more...


29 Comments

Labels:Saudi Arabia BLOG Oil & Gas

---
This video features the Deepwater Horizon tragedy survivor Mike Williams being interviewed on US television show 60 Minutes. The clips have attracted nearly 40,000 views since it was first posted earlier this month.

Part One:

Part Two:

Part Three:
Articles from
Digital Editions
To view our digital editions of the magazines please click on the cover.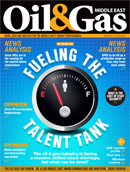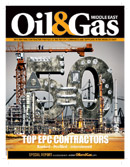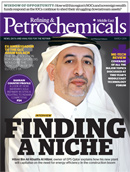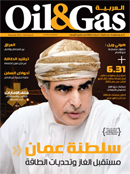 Subscribe Now!